I Thought Asia Was Legalizing Weed, Then Why Did Someone Have To Die For It?
 
Back in 2018, Thailand made waves around the world by becoming the first Asian country to ever legalize marijuana.
For decades, Asia has been notorious for being home to some of the world's strictest and deadliest drug laws. However, it seemed that Thailand stepped up and paved the way for the rest of the region to follow suit. But out of all the Asian nations, Singapore has always had a black-or-white approach towards drug use. The Lion City's death penalty is believed by the government to help keep their people safe, but isn't it about time they change their archaic approach?
It's very disappointing to see that while the rest of the region, and world, have long been discussing how to reform their drug laws to keep up with research and modern times, that Singapore has stayed the same. A 46-year-old Singaporean man named Tangaraju Suppiah, was sentenced to death in the Changi Prison for his attempt to traffic some 2 pounds of weed to Singapore back in 2013. Suppiah was accused of working with two others to bring in the marijuana though he never received the drugs he supposedly ordered.
The move was harshly condemned, and rightly so, by human rights groups all over the world especially at a time when Singapore's neighbors have already started adopting more flexible approaches towards drugs, even decriminalizing it. While human rights groups tried to stop the execution, the government did not budge; the man's sister disclosed to the media that their family was given a death certificate following his death on April 26, 2023.
There were many things that went wrong, too. According to Human Rights Watch Deputy Asia Director, Phil Robertson, there was a lack of proof to sentence Suppiah because the available evidence was "far from clear cut – since he never actually touched the marijuana in question, was questioned by police without a lawyer, and denied access to a Tamil interpreter when he asked for one," reports Al Jazeera News. The news site also says the execution was referred to as "unlawful" by Amnesty International, as it violates international law.
Amnesty International is against all death penalty cases and there is no exception.
The United Nations Office of the High Commissioner for Human Rights doesn't believe that the death penalty is effective in preventing crime. "The death penalty is still being used in a small number of countries, largely because of the myth that it deters crime," read their statement. "We have concerns around due process and respect for fair trial guarantees. The UN Human Rights Office calls on the authorities not to proceed with his execution," it continues. Despite that, Singapore went on to execute Suppiah.
It Isn't Rocket Science
The debate and discussions surrounding capital punishment and the death penalty should just go. There's no reasoning behind it, and it is NOT complicated at all. The death penalty is completely unethical and there is no doubt about it. In the times we are living in, more countries give up the death penalty each year rather than impose it. This cruel way of punishing drug traffickers must end.
Additionally, those accused are rarely ever given a right to due justice. Innocent people are always affected, even if the justice system of any country – such as those in Singapore, are already developed. You can never reverse the death penalty, unlike sending someone to jail.
The General Assembly of the United Nations says that there is no evidence the death penalty is effective in deterring crime. It's up to our politicians and leaders to make sure that capital punishment is abolished once and for all. There is simply no point in continuing with this unethical and immoral way of punishing people for drug trafficking, especially for countries in the east and the Middle East, if they refuse to see the science that supports decriminalization and legalization laws in the west and even in Latin America.
Instead, those accused or found guilty could instead be rehabilitated so that they can return back to society as productive people. Besides, millions of people around the world already count on marijuana to live healthy, normal lives or to help make terminal disease more bearable. Whether for physical or mental ailments, the components of cannabis are proven to be helpful. Countries who still do not want to accept the research should instead focus on rehabilitation or at least drug reform because the death penalty is not necessary to protect a country from crime.
Conclusion
Malaysia, a next-door neighbor of Singapore, has just passed major law reforms that would abolish the mandatory death penalty for drug crimes. While the rest of the world moves forward to legalize marijuana and do away with capital punishment, the fact that Singapore has just executed a man for marijuana trafficking – and shows no signs of remorse nor do they have any plans to abolish capital punishment – is disappointing to say the very least.
HANGING FOR WEED, READ ON…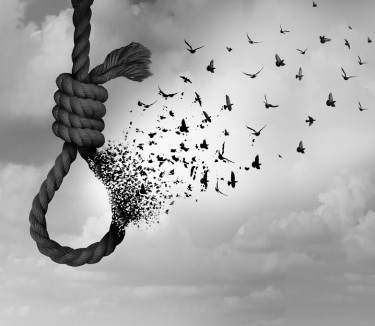 SINGAPORE KEEPS HANGING PEOPLE FOR WEED! READ THIS!